Packing And Boxes Soho w1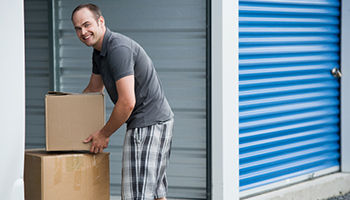 How Packing and Boxes help Your Business
Using the right packing materials for your business can make a huge difference, making sure products are delivered safe and sound to their intended destinations. By investing in superior quality packing materials such as boxes, bubble wrap and foam peanuts, you will also give your customers a great impression of Storage Soho.

The key to success with packing is finding the right boxes. In order to fully protect your goods, you need strong and secure packaging that is appropriate for the items being shipped. Using sturdy double-walled corrugated cardboard boxes prevents goods from external exposure. And if you're shipping something fragile, consider using interior cushioning such as bubble wrap or foam peanuts to further protect different parts of the product from shocks and bumps during transit.

However, simply choosing boxes is not enough to guarantee a successful delivery. Making sure those boxes are carefully sealed with packing tape is essential for a safe journey. Sealing packages properly ensures that they are less likely to be damaged en route - both externally by moisture or dirt, but also internally by shifting around inside the box due to handling or transportation shocks.


Tips and Tricks For Packing Items
When it comes to packing items securely, nothing plays an important role than having the right techniques in place. That said, here are some tips that should help ensure your products reach their destination without any damage:


It's always a good idea to fill empty spaces within the box with protective stuffing such as foam chips or air pillows.
For smaller items like tools or screws, use small compartments or mesh pockets so that they don't move around inside the box.
Ensure all items are firmly secured in the package - this helps minimize movement inside the box, which could lead to breakages.
Be extra careful when dealing with liquid items - double seal them before sending out.
Extra Services We Provide

Here at Storage Soho, we understand that keeping up with orders can be time consuming and stressful. That's why we offer an extra service where we can provide boxes of any size and packing material at exceptionally low prices. Our goal is ensure our customers have one less thing to worry about so they can focus on other tasks.

We also offer a full range of additional services when requested by our clients including assembling promotional displays with poster boards and banners, custom labeling solutions, shrink wrapping packages and even light assembly services. We even accept package pickups if needed which means you don't have to worry about sending someone down with armloads of packages! Just let us know what you need and we'll do our best to help you out!

Soft packaging services such as bagging options for direct mail campaigns as well as custom boxing solutions for eCommerce orders are also available on request at Storage Soho. Our team of professionals are there to meet your needs from start to finish so please feel free to get in touch for more details today! Give us call on
for more information or visit our store at 234 Soho Street London W1X 9LL.
---